COBITE - Cobit® 2019 Foundation + exam
Popis kurzu
The Cobit® Foundation course is an interactive, classroom-based learning experience. Participants learn about the need for an IT control framework and how Cobit addresses this need by providing a globally accepted IT governance and control framework. This course explains the elements and supporting materials of the Cobit framework using a logical and example-driven approach for everyone interested in obtaining Foundation-level knowledge of Cobit. An exam preparation module is included in the course preparing participants to take on the Cobit® Foundation Exam. Price of exam is included in the price of the course.
The COBIT 2019 Foundation Certificate Exam is an online, closed-book, remotely proctored exam. The exam covers eight domains and includes a total of 75 questions. Exam-takers will be given two hours (120 minutes) to complete the exam. Each multiple-choice question has three options with only one correct answer. A score of 65% or higher is required to pass the exam.
Control Objectives for Information and Related Technology (COBIT 2019) is a globally accepted framework for the governance and management of IT. It aligns business goals to IT processes and goals, providing tools, resources and guidance to achieve, identify and associate responsibilities of business and IT processes.
COBIT 2019 stimulates innovation in IT, bridging the gap between control requirements, technical issues and business risks.
Target group
COBIT 2019 is aimed at organizations of all sizes and all sectors. It is ideal for professionals involved in assurance, security, risk, privacy/compliance and business leaders and stakeholders involved in or affected by governance and management of information and IT systems, such as:
IT Managers
IT Quality Professionals
IT Auditors
IT Consultants
IT Developers
IT Operational Management
IT Business Leadership Management
Managers in IT Service providing firms
COBIT® 2019 is a trademark of Information System Audit and Control Association, Inc. (ISACA), registered in the United States and other countries. www.isaca.org
Obsah kurzu
At the end of this course, participants will gain competencies in:
Identifying how IT management issues affect organizations.
Recognizing the need for a control framework driven by the need for IT governance.
Understanding the principles of IT governance, how IT governance helps address IT management issues, and who should be responsible for IT governance.
Identifying how Cobit meets the requirement for an IT governance framework.
Understanding how Cobit is used with other standards and best practices.
Identifying the Cobit Framework and all its components — control objectives, control practices, and management guidelines.
Understanding how to apply Cobit in a practical situation.
Identifying the functions that Cobit provides and the benefits of using Cobit.
Identifying how the use of Cobit is supported by ISACA.
Follow-up training
COBIT 2019 Design and Implementation course
Cílová skupina
COBIT 2019 is aimed at organizations of all sizes and all sectors. It is ideal for professionals involved in assurance, security, risk, privacy/compliance and business leaders and stakeholders involved in or affected by governance and management of information and IT systems, such as:
IT Managers
IT Quality Professionals
IT Auditors
IT Consultants
IT Developers
IT Operational Management
IT Business Leadership Management
Managers in IT Service providing firms
Hodnocení
Organizátor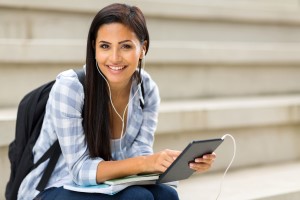 Podobné kurzy
podle názvu a lokality