ITIL4DPI - ITIL® 4 Strategist Direct Plan and Improve + exam
Popis kurzu
This course provides IT leaders, practitioners and support staff with the practical skills necessary to create a 'learning and improving' IT organization, with a strong and effective strategic direction. It provides practitioners with a practical and strategic method for planning and delivering continual improvement with the necessary agility. The course is based on the ITIL 4 best practice service value system featured in the latest 2019 guidelines.
Target group
Individuals continuing their journey in service management
ITSM managers and aspiring ITSM managers
ITSM practitioners managing the operation of IT-enabled & digital products and services, and those responsible for the end-to-end delivery
PRINCE2® and ITIL® are registered trade marks of AXELOS Limited, used under permission of AXELOS Limited. All rights reserved.
Obsah kurzu
Understand the Key Concepts of Direct, Plan & Improve
Understand the scope of what is to be directed and/or planned, and know how to use key principles and methods of direction and planning in that context
Understand the role of governance, risk and compliance (GRC) and know how to integrate the principles and methods into the service value system
Understand and know how to use the key principles and methods of continual improvement for all types of improvements
Understand and know how to use the key principles and methods of Communication and Organizational Change Management to direction, planning and improvement
Understand and know how to use the key principles and methods of measurement and reporting in direction, planning and improvement
Understand and know how to direct, plan and improve value streams and practices
Follow-up training
ITIL 4 Specialist Create, Deliver and Support
ITIL 4 Specialist Drive Stakeholder Value
ITIL 4 Specialist High-velocity IT
Itil scheme
Cílová skupina
Individuals continuing their journey in service management
ITSM managers and aspiring ITSM managers
ITSM practitioners managing the operation of IT-enabled & digital products and services, and those responsible for the end-to-end delivery
Hodnocení
Organizátor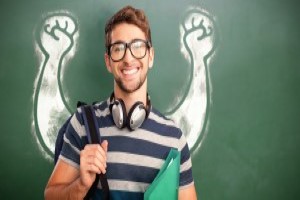 Podobné kurzy
podle názvu a lokality