MOC20695 - MOC 20695 Deploying Windows Devices and Enterprise Apps
Popis kurzu
This 5-day course describes how to assess operating system and application deployment options, determine the most appropriate deployment strategy, and then implement a lite-touch or zero-touch deployment solution for Windows devices and apps. Solutions covered in this course include operating system deployment scenarios using the Microsoft Deployment Toolkit (MDT) and System Center 2016 R2 Configuration Manager.
Obsah kurzu
Overview of the Enterprise Desktop Life Cycle
Assessing Hardware and Infrastructure Readiness for a Desktop Deployment
Using MAP to Assess Deployment Readiness
Understanding the Tools and Strategies That Are Available for an Effective Operating System Deployment
Operating System Deployment by Using High-Touch with Retail Media
Operating System Deployment by Using High-Touch with Standard Image
Operating System Deployment by Using Lite-Touch
Operating System Deployment by Using a Zero-Touch Strategy
Alternative Deployment Strategies for Windows Desktops
Diagnosing Application Compatibility Issues
Mitigating Application Compatibility Issues
Using ACT to Address Application Compatibility Issues
Overview of User State Migration
Overview of USMT 5.0
Planning User State Migration
Migrating User State by Using USMT
Overview of the Windows Image File Format
Overview of Image Management
Overview of the Windows Setup and Installation Process
Preparing Boot Images Using Windows PE
Using Windows SIM and Sysprep to Automate and Prepare an Image Installation
Capturing and Servicing a Reference Image
Overview of PXE-Initiated and Multicast Operating System Deployments
Installing and Configuring the Windows Deployment Services Environment
Planning for the MDT Environment
Implementing MDT 2013
Integrating Windows Deployment Services with MDT
An Overview of Deploying Operating Systems
Preparing a Site for Operating System Deployment
Deploying an Operating System
Integrating Deployment Tools with Configuration Manager
Features Provided by Integrating MDT and Configuration Manager
Solutions for Volume-License Activation
Determining Additional Configuration Client Settings
Methods for Deploying Microsoft Office 2013 Editions
Customizing Office Deployments
Deploy Office 2013 by Using Office 365
Considerations for Deploying Office 2013 by Using App-V
Managing Office Settings
Available certifications
When you complete this training, you can register for the following certification/s.
Below you you can find detailed information about particular trainings and their corresponding certifications.
The following certifications are not included in the price of training session.
Cílová skupina
This course is intended for IT professionals who deploy, manage, and maintain PCs, devices, and apps across medium/large/en­terprise organizations, and for individuals who are interested in taking the Microsoft Certified Solutions Expert (MCSE) exam 70–695: Deploying Windows Devices and Enterprise App
Hodnocení
Organizátor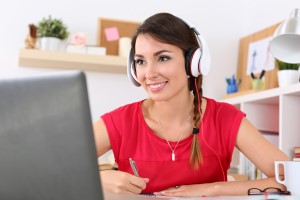 Podobné kurzy
podle názvu a lokality