MOC10982 - MOC 10982 Supporting and Troubleshooting Windows 10 |Prague|
Popis kurzu
This course provides students with the knowledge and skills that they need to support and troubleshoot Windows 10 PCs and devices in a Windows Server domain environment. Students who take this course must have a good understanding of how to configure Windows 10 and its features, and how they can use these features in enterprise environments. This course focuses on troubleshooting issues with Windows 10 devices.
Obsah kurzu
After completing this course, you will be able to:
Describe the processes involved in planning and using a troubleshooting methodology for Windows 10.
Troubleshoot startup issues and operating system services on a Windows 10 PC.
Resolve issues related to hardware devices and device drivers.
Troubleshoot Windows 10 PCs remotely.
Troubleshoot issues related to network connectivity.
Troubleshoot client configuration failures and GPO application issues.
Troubleshoot issues related to user settings.
Troubleshoot remote connectivity issues.
Resolve issues related to accessing resources from computers that are domain-joined.
Resolve issues related to accessing resources from computers that are not domain-joined.
Troubleshoot issues related to application installation and operation.
Recover a PC running Windows 10.
Available certifications
When you complete this training, you can register for the following certification/s.
Below you you can find detailed information about particular trainings and their corresponding certifications.
The following certifications are not included in the price of training session.
Cílová skupina
The primary audience for this course is the Enterprise Desktop Support Technician (EDST), who provides Tier 2 support to users running Windows 10 personal computers (PCs) and devices in medium to large enterprise organizations, within a Windows domain environment. EDSTs focus on a broad range of technical issues for Windows operating systems (OSs), devices, cloud services, applications, networking, and hardware support. In the overarching scenario, if an Enterprise offers the service, the EDST is asked to support it.
The key responsibilities include resolving technical issues pertaining to Windows 10 installation and migration, activation, performance, profiles, settings; and device synchronization. Some other key responsibilities include local and remote network access; access to applications, access to data and printers; authentication, Endpoint security and policy; OS and data recovery.
The secondary audience for this course are IT professionals who administer and support Windows 10 desktops, devices, users, and associated network and security resources. Students who seek certification in the 70-697, Windows 10 Configuring exam will also benefit from this course.
Hodnocení
Organizátor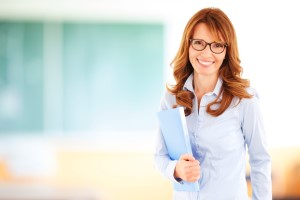 Podobné kurzy
podle názvu a lokality